All Set For Silage 2020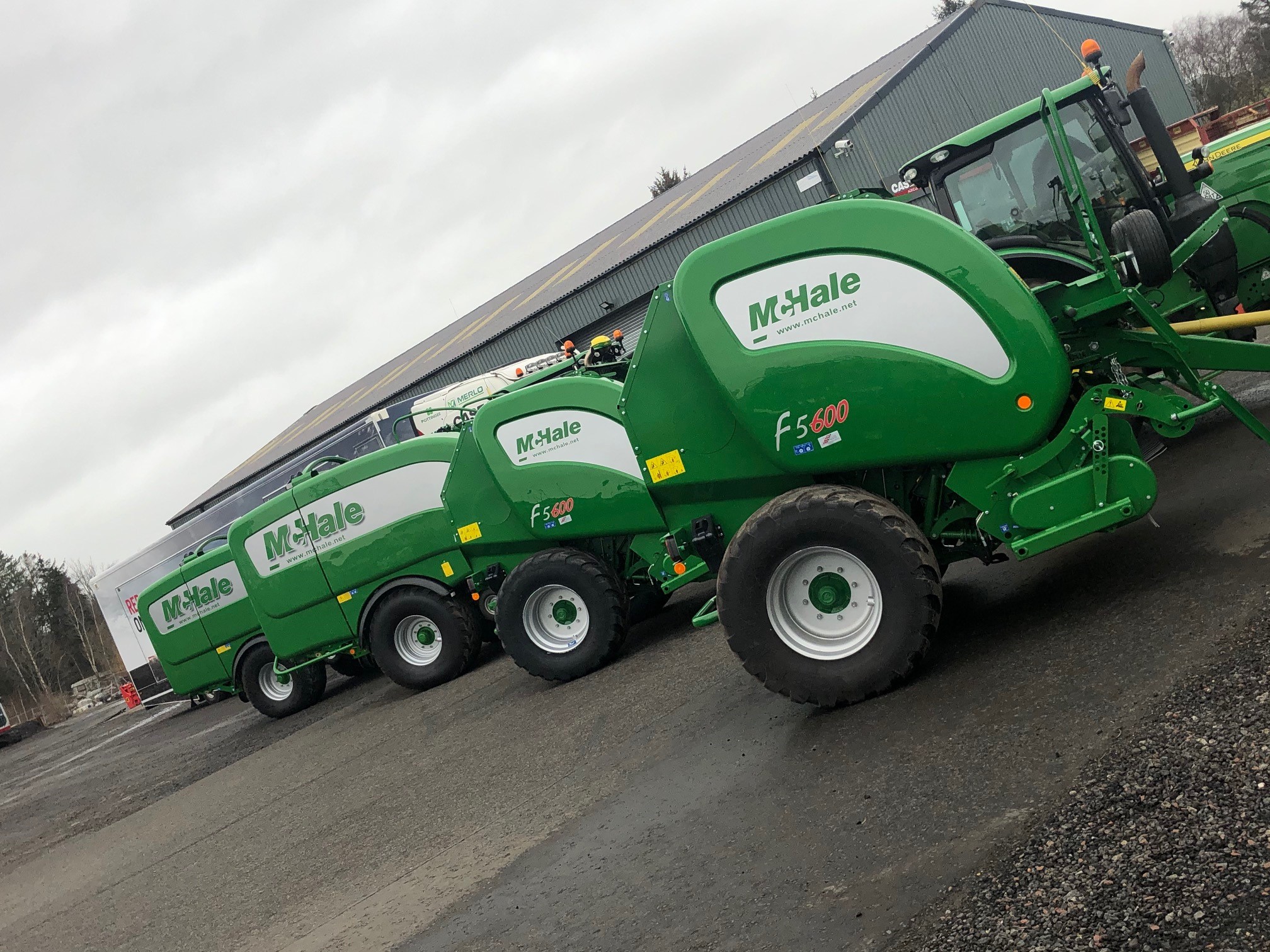 Heading out in preparation for the 2020 silage season, this bumper sale of 4 New McHale Balers to a local contractor and loyal McHale customer.
2 x McHale Fusion 3 Pro – The McHale Fusion 3 Pro is a fully automatic integrated baler wrapper which is controlled by the iTouch control console. The McHale Fusion 3 Pro provides new levels of operator comfort with its large 7″ touch screen monitor, in-cab net and density adjustment, camera, and faster wrapping speeds along with a host of other features.
---
2 x McHale F5600 – At the higher end of the McHale F5000 Fixed Chamber Round Baler Range is the McHale F5600 fully automatic round baler, this is the highest specification round baler in the McHale F5000 round baler range. The McHale F5600 is fitted with a servo operated load sensing control valve and an expert plus control console, which makes the round baling process fully automatic.
If you have any interest in McHale Products please contact the Sales Team on 01290 550329