Farm Testimonials – Muir Young, West Spittal Farm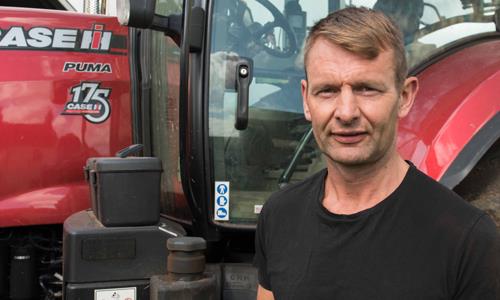 "I can spend all day in the Puma 175 CVX"
​Muir Young is the third generation of his family to farm at West Spittal Farm in Stewarton, Ayrshire, milking a herd of pedigree Holstein and Ayrshire cows and farming 350 acres of owned and rented land. With around 300 head of cattle on the farm at any one time his two Case IH tractors, a Farmall 105U and a Puma 175 CVX special edition, have plenty to do.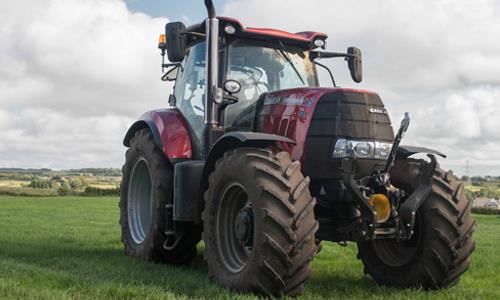 "For our smaller tractor we normally buy second-hand and used to change it every three years, but we bought this Farmall from new four years ago and it's turned out to be a great little tractor," says Muir. "It does about 400 hours per year on average and we use it for moving cattle and put it on the slurry pump, as well as using it out in the fields for fertilising and dung spreading. It's great for manoeuvring in tight spaces in the sheds and it's nice and comfy too."
The Puma 175 CVX is the one that is used the most, however, clocking up around 500 hours per year and used for all the heavy jobs such as power harrowing/land levelling, reseeding and slurry spreading. At silage time it is used for mowing; Muir uses contractors for chopping and hauling clamp silage but also makes big bale silage in partnership with his neighbour, using their Fusion baler together with his Puma, turning out around 1150 bales per year across the two farms.
"The Puma handles the baler with ease in the summer; our farm is on heavy soil so we need some power behind us to work the ground in winter and the 175 gives us all the power we need and more," continues Muir. "What's more, we had a 150-horsepower machine before and the fuel consumption is as good on this one as the previous model. The CVX is brilliant and makes it a great tractor to drive; once you get used to it, it makes life a doddle. With the transmission and the comfortable cab, you can spend all day in it and get out feeling fine at the end of the day – I was really pleased to get hold of one of the special edition Puma models too, it looks smart as well as doing a good job. We're really happy with our Case IH machines; they've needed very little back up service over the years but any issues we do have are quickly resolved by our local dealership, Ramsay and Jackson, meaning that we really have no reason to move away from the brand."